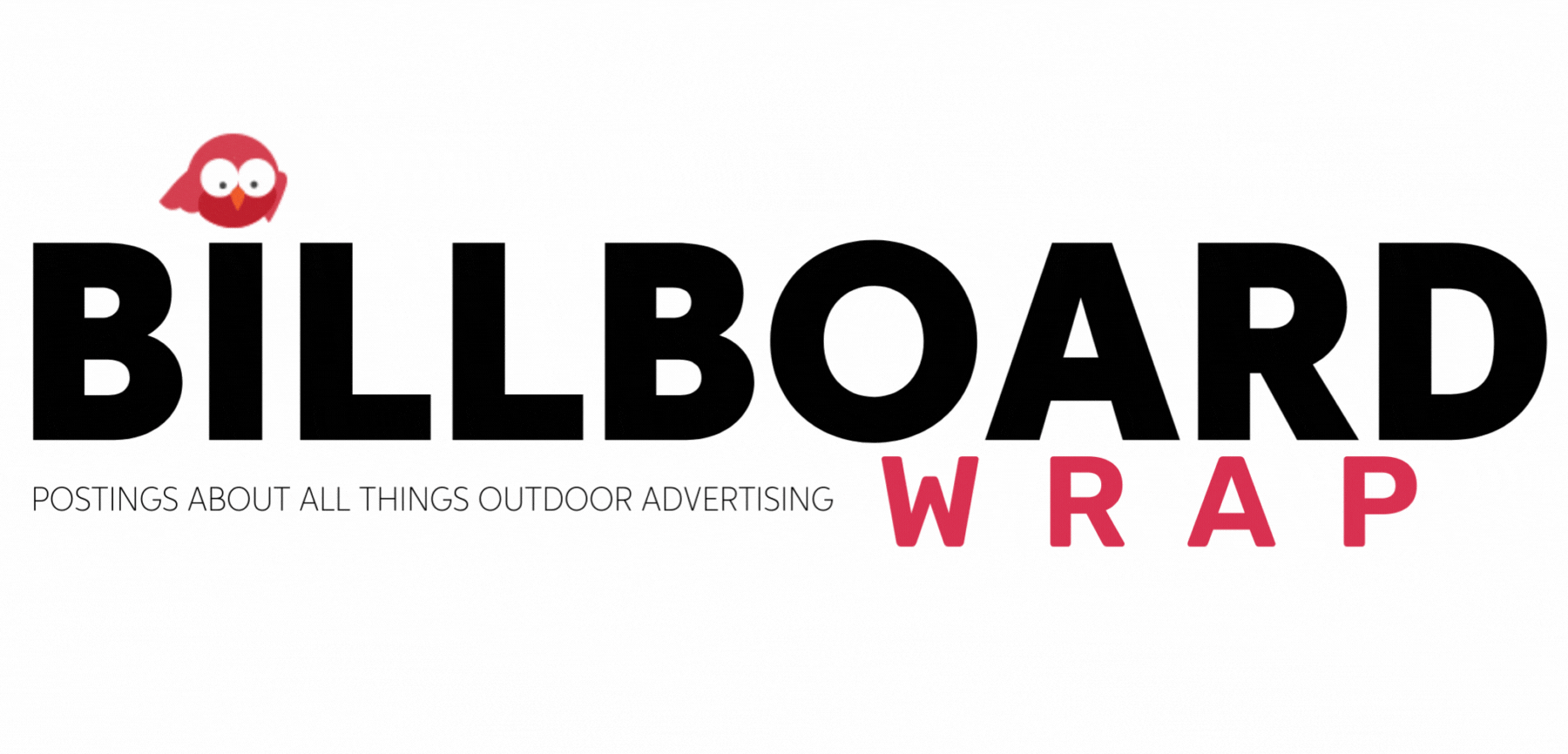 Large Banner Printing or Big Banners
We specialize in large banner printing and are a large format printer. We're not just a billboard printer but we print all things large. We print any size banner and you have no restrictions on size!
First thing is first, measure your location. We can not get started on your print project without have adequate measurements. Billboards Etc offers a variety of sizes, shapes and styles that are perfect for your needs. We can print any size from small business to large scale billboards. Our banners may be printed on vinyl materials or mesh material depending on the project requirements.
You have a choice of Matte or Semi-gloss finishes. All our materials are designed for both indoor and outdoor billboard and wall mural advertising applications. We use UV, Solvent and or Latex inks for our printing projects. Anti-mildew, anti-UV, and flame retardant.
Finishing
Do you have special requirements for the edges of your banner? We offer a variety of different ways we can finish out the edges of your banner.
Grommets
Use fender washers and screws and directly screw into your building or a wooden frame. If your wall is brick then use masonry screws.
banner zip tie
Zip Ties
Perfect for chain link fences. Quick, cost effective and is just a plain easy way to install.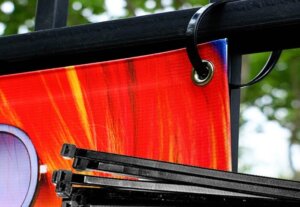 Pockets
Pockets on the top and bottom will need pipe in order to get a level hang.
Bungee
Using Bungee cords allows the banner to give a little in windy conditions. Making it easier on the grommets with less chance of your banner ripping.
Above are some great tools to use to display your posters or large format banners.
When hanging your banner outdoors where wind is possible we recommend bungees or zip ties. This will lessen the chance of your large format banner ripping from being blown and pulled by wind and extreme weather. In addition, we suggest using a mesh banner product where wind can blow through which creates less tension on the edges of your vinyl.
Shipping
Our turnaround time is 3-day printing plus ground shipping. If you need a banner in a hurry, just let us know, and we can print your banner in a day for a minimal rush fee.
Big banners or small banners we always have you covered. For more information about our large format printing services please call us at 580-326-1660 or shoot us an email at [email protected]. Or order directly online with instant prices. Remember, we always design your banners for free. With 15 years of experience in design and you will pleased with the level of customer service we offer! Let Billboards Etc be your large format printer!