Lets get this party started. Pick a product.
Not Sure? Let us help you!
We offer quick and personalized help! Fill out your contact info and we will contact you quickly!
While we specialize in billboard vinyl printing, we also offer a variety of other great products to advertise your business or event. Banners, backlit signage, event backdrop banners, campaign yard signs, and so much more! We will design and print the perfect printed banners and signs for all your advertising needs.
Billboard Etc. Inc. offers vinyl banner printing and wide format event signage. We specialize in billboard printing, banner printing, and large format printing. Our digital printing is sure to capture your target audience. We also offer free design and free shipping since 2007 and ensure a quality product every time. 
Need an ad designed for a digital billboard? We can take care of that as well. Our design team will work closely with you to develop your dream design. Contact our team today if you have any questions on which large format banners or billboards are best for advertising your business or next event. Click any of the products above to learn more!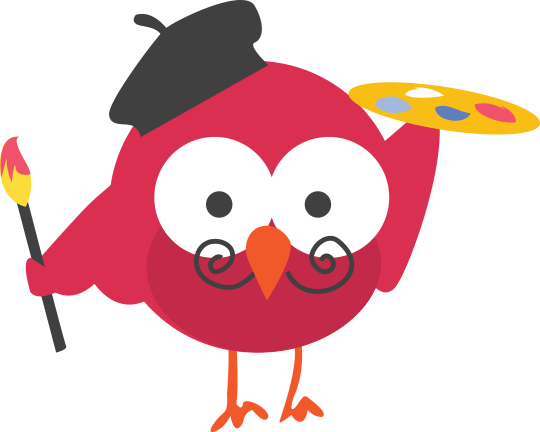 Let our talented design team take your billboard under its wing! We offer free design!

What's the song on the wire...

Couldn't do "bidness" as we say in Oklahoma, without you guys.
John Ramsey
Arnold Outdoor Advertising

Amazing, professional and personable staff! We love working with Billboards, Etc.!
Noralee
Primary Media

Brandon Ewing
Cree Industrial Arts

Billboards, etc. is an excellent outdoor advertising company to work with - great product, quick turn-around and delivery, and terrific prices.
Steve Feldman
Green Demolitions Surplus, Inc., President

I would just like to say THANK YOU !! You all are my favorite company to work with! You all are kind on the phone and super efficient! Again, thank you. I look forward to working with you, Lindsay Graphics Department
Lindsay
Oklahoma Sign Co.

Working with Billboards ETC, Inc. was great. They were extremely helpful. And I needed the help because I wasn't 100% sure what I needed. They offered a lot of suggestions, which I took, and they were absolutely correct. The banner we got hangs in a small conference room so the up close resolution had to be top notch, which it is. We are extremely happy with Billboards ETC, Inc. and highly recommend them to anyone needing a top quality banner.
Dana Lee Gibson - https://danaleegibson.com Sater Design Collection - https://saterdesign.com
Dana
Sater Design

We received our order on time, as promised…on a holiday week. Thank you, your production staff, and shipping staff for a job well done! We're using this vinyl to advertise for our church's Vacation Bible School!
You're the Best!
Josh
Calvary Assembly, AL

I was VERY satisfied with my first order with your company.
The print was perfect! Vibrant colors, sharp images, and the dimensions were right on the money.
And your customer service is superior to anyone I have used in the past.
I am a 1 person sign shop, so I do not get a lot of flex face orders, but you will be getting my future business.
Thom Miller
Creative Signs

Thank you ladies!
I deal with a lot of vendors and you guys are at the top in regards professionalism and ease to deal with. Makes life easy.
Murray Fasken
Pools & More

Thank you for the great customer service follow up. Your folks did a great job and I was very pleased with the results. I have since passed along the companies information to several of my colleagues that saw the work that you had provided.
I will most certainly use Billboards Etc., Inc again.
David Werberig
CEO

"Awesome! Thank you so much for helping us out throughout this whole ordeal. Getting ready to order another banner today. I just wanted to let you know that you rock! You are the example of amazing customer service! Thank you so much!"
Chris Snider
Skyline Church

Thank you SO much! The billboard is amazing… she loved it!
You and your staff have remarkable customer service skills!
Claudio

We just received it! Everything looks great! I am still in shock that we ordered it last night at 5 and we got it before 10am!!! You have totally won our business. Thanks for your help!
Sarah Roberts
Director of Media Strategies

Banner was how do I put this with out hurting your feelings AWSOME !! I love it will be ordering more, product was exactly what I was hoping for. Thanks so much for your help!
Billy French
Starts Coordinator

Thanks again for the special attention you paid to our little company in its time of need. Everything worked out great! The switch from 6″ to 4″ pockets helped us tighten the flex with fewer wrinkles. We look forward to working with you again soon!
Tom Brandt & Doug Allen
Ypsilanti, MI

I have put up the banners you made for me. They are awesome! You have made a new customer. Thanks.
Dave Mowry
Childrens Pastor