Billboard Installation Info
You need ratchets every 4'. There are available in a number of lengths in both standard and heavy-duty configurations, making them ideal for virtually all flex face sign applications. Purchase ratchets that have a large tightening handle. The small metals ones are more difficult to use.
Please note: ratchets are sold by the case.
63"
80"
144"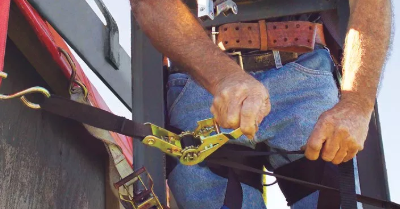 You will use gripper rods to slide through the billboard pocket. Your ratchet will hook onto the gripper rod through the pockets. Many clients think there is a grommet that the ratchet hooks through but all installers slice a small hole through the vinyl. This will allow your ratchet to hook the gripper rod and tighten the vinyl.
¾" Diameter x 10'
¾" Diameter x 12'
¾" Diameter x 14'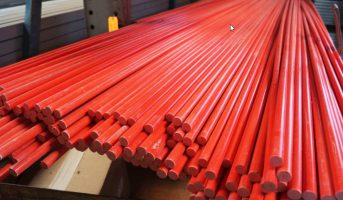 Tools Needed:
Ratchets

Conduit or PVC gripper rods
Looking to buy hardware inexpensively? 
Our friends at
Tiffen Metal
can set you up with bulk rods and rachets for your installation. 
Call our friend Kylene and let her know you were sent by Billboard Etc. Inc.! Call
Kylene Foster at 800-537-0983 ext. 131
or by email:
[email protected]
. 
After your
vinyl billboard printing
is complete it's now time to hire someone to install your fabulous new design. 
The images and video demonstrations below illustrate how to use the tools that are essential for vinyl billboard installation.
Outdoor billboard advertising
installed properly can get your business, campaign, or event the great results you are searching for. With the right tools, a great assembly team, the right location, and the best-looking vinyl billboard design you are sure to see success!
Contact
our team with any questions regarding your next vinyl billboard installation.
Classic Billboard Install Video
The Lind SignSpring Group has pioneered a new way to installing billboards. Lind has created a billboard installation technique that will cut your install times in half and virtually eliminated hardware costs.  Learn More